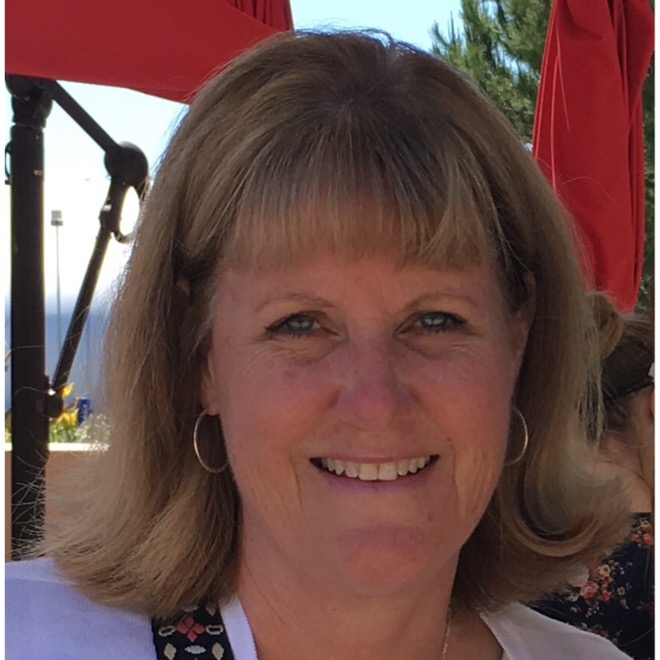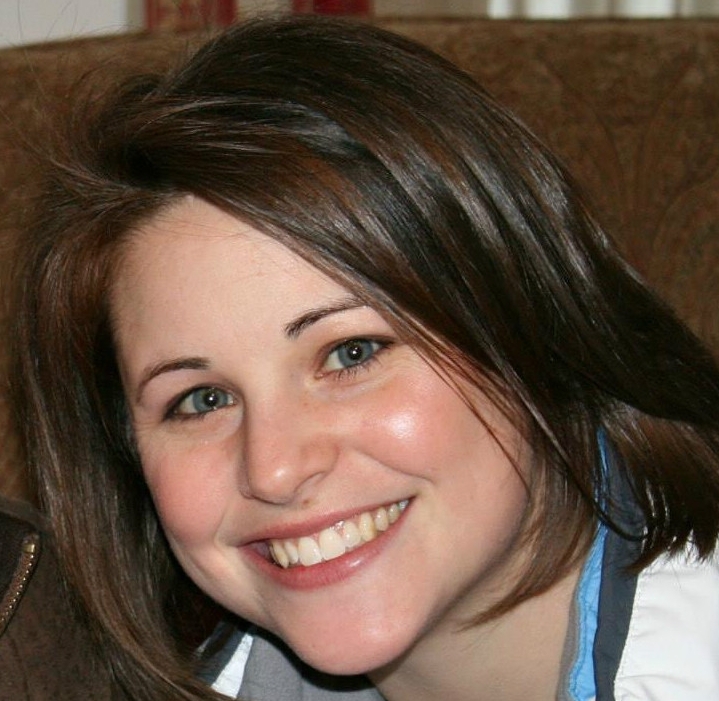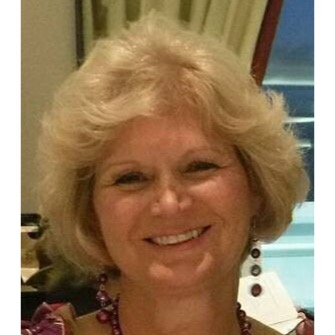 Michelle Workman Founder & Publisher
I am a wife ,mother, gramma and a servant of the Lord. I am humbled to serve as a minister to Heart of Mary Women's Fellowship. I am a leader for my parish group as well as our online community. I am a parish cantor. God put a song in my heart and I just can't help myself, I sing no matter where I am. You are a blessing to me and our entire team, our goal is to build up the kingdom of God, even in the littlest way. Thank you for being a part of our Heart of Mary Family:)
Monique Ocampo
Monique Ocampo is a blogger and freelance writer. She loves superheroes, musicals, and classic literature. Her favorite devotion is Divine Mercy and the saints.
Blog: https://msocampowrites.com https://www.instagram.com/msocampowrites/
https://facebook.com/MsOcampoWrites/ https://twitter.com/msocampowrites
Michelle Deschamp Spalla
A graduate of CSUF with a degree in history, my hobbies include reading, watching sports, hiking, and generally being active and outdoors. My family, including my husband, Alex, dogs, Dodger and Tiki, and cat, Lola all make home in Rancho Cucamonga, California and attend Mass at St. Peter and St. Paul Catholic Church.
Ashley Likes
Hello! I am a wife and a mother of 2 beautiful babies-Aiden (5) and Adelynn (2). After having our first child, I felt incredibly overwhelmed by the privilege and opportunity to love and raise one of God's greatest gifts. With that said, I made a conscious effort to be more involved in the Church, and to demonstrate faithfulness. Often times my motto is, "If I do anything right with them, it's to teach them the love of Christ." I feel very privileged to write for HOMWF and to share my experiences with others. I am truly humbled to be apart of your journey with Christ.
Carissa Pluta
Carissa Pluta graduated with a degree in English and Communications from Franciscan University of Steubenville, OH in 2014. She is the wife of a missionary and a new mother, and is currently working as a campus minister in Birmingham, AL. She enjoys writing, hiking, and drinking copious amounts of herbal tea. Carissa has a devotion to Mary under the title of the Mystical Rose and longs to reflect God's beauty in everything she does. Blog: http://themythretold.com/
.
Maggie Ness
Maggie holds a degree in Catholic Theology from Franciscan University of Stuebenville. She has worked with the youth and young adults in the St. Louis area for the past ten years. Maggie started a ministry called "Out of Eden." Through writing and speaking she challenges men and women to discover their identity and live authentic Christian lives. Maggie is recently married with her first child on the way.
Amelia Maness-Gilliland
Amelia Maness- Gilliland holds a doctorate degree in education and currently teaches as an adjunct faculty in higher education. She is a married mom of six amazing children and three grandchildren. She lives with her family in rural Alabama on a small and growing farm where she home schools her youngest three children. Having attended Catholic schools growing up and teaching PSR, she wants to give her children an education grounded in Catholic faith. When she is not busy with home school, you can find her writing, making soap, herding chickens, mastering DIY projects, or working out. You can follow her family at their blog www.gillygrown.com
Susan Sabahi
Hello, I am a wife, mother and a grandma to the cutest little boy named Elijah. I am a leader for the Holy Spirit prayer group at my parish and I participate in the SCRC at the Anaheim convention center every year. Prayer is my passion and I pray for you all!
Dana Suther
I'm a cradle Catholic married to the only person I've ever met who can keep me grounded. Together we have three beautiful daughters, Vivian (3), Eliza Mae (1) and Louise (5 months). I work full-time as an advancement officer for a Catholic High School. I live in a stewardship diocese, meaning there is no tuition at our school, costs are paid by parishes and donations through stewardship. I've worked at the school for a little over two years and my main responsibility is to raise money for the school through alumni and community relations. I love my job because it combines my love of Christ, with my love of design, photography and writing. I can be as creative as I want and that's the best thing I can ask for in a job.
Tiffany Wulkopf
I converted to Catholicism in 2010 after being drawn to the faith in various ways throughout my life. The Friday before the Easter Vigil that year, God answered one of my desperate, fervent prayers through a priest with whom I had no previous interaction. It was very clear to me from that night that THIS was where I was supposed to be. That same year,I married a remarkable man (coincidentally also a Catholic, but not the reason or even the inspiration for my own conversion). Together, we have grown in our faith and become (dare I say?) an integral part of our parish community. We are blessed with a blended family of seven children and hope our faith leaves indelible impressions on them as they grow into adulthood.
Emily Naylor
Hi, my name is Emily. I use my theology degree to help heal souls through young adult and parish ministry, and use my hands to help heal bodies through massage therapy. I preferably love combining soul healing and body healing, and watching Christ do the real work. While I have held the poorest of the poor and they have forever left a mark on my heart, the opportunity to write for HOM has helped me find my mission back home. I live with my husband in the tiny corner of the country known as New England, where I love the fall and somehow survive the winter. I am constantly re-learning how to trust God in all things, and run on coffee, wine, and loads of grace!
Cheryl Wills
Cheryl Ann Wills is an author and entrepreneur. Her passion is to give back to society by making a difference. This she does by writing what she hopes will open hearts to life-changing ideas, by teaching children to read to increase their future value to themselves and society, and by teaching people how wise health and lifestyle choices can be foundational to a better life for future generations.Her quest for Truth led Cheryl to The Catholic Church in 2000, after a lifetime devoted to the Christian faith as a Protestant. As her conversion story reveals she is grateful to have discovered certain peace, at last. (Her story, Journeys to Peace…The Journey Home and The Journey Continues: Fulfillment of a Call, regarding her husband's ordination to the priesthood can be found on her website). Evidence of her unquenchable thirst for the Lord is in her blog at her website.Cheryl and her husband, Ed, live in Kansas City, Missouri. They have three fabulous daughters, one equally fabulous son-in-law, and a happy Coton de Tulear named Justina. They are thrilled that grandbaby number one has recently entered the family. Family time, photography and painting, cycling and hiking help her maintain balance in life. Daily Mass, prayer, journaling and meditation keep Cheryl centered.CherylAnnWills.com (http://cherylannwills.com/)
Grace Sheridan
"Hi, I'm Grace! I'm a 22 year old living in Washington, DC. I work full time designing at an architecture firm, which inspires me to learn how to create with the creator. I find peace in the mountains in Virginia, the underground metro of DC, and everywhere in between. Join me as I pray for the wisdom and strength for us to become more like the woman of Proverbs 31 every day."
Talei Smith
I am a first generation Kiwi, born to immigrant parents. My father was not religious, but supported my mother bringing my brother and I up within the Catholic faith. My father eventually received the full sacraments as he was dying.Most of my childhood and adolescence was spent doing various dance classes, being involved in theatre, and cantoring for about 10 years for my local church, and for weddings and funerals across the city. I loved the creative arts but fell away from it in my twenties as I tried to find out what I was meant to be doing in my life. During this time however I became more interested in sacred music, and started a recording of arrangements of Psalms, which I then left incomplete when my father died. I've always loved being a Catholic, and it has been deeply intertwined with my journey into and out of identity politics and various roles within Education for the last 13 years. I was blessed to receive a very mixed cultural upbringing with Catholicism at its core, and Fijian spiritual music has been at the heart of the strongly mystic faith that my mother brought us up with, with strong threads of Jesuit spirituality and good old fashioned Irish Catholic conservatism.I met my husband 3 years ago, and on that same day that we decided to get married to each other. Since then I have been blessed to have him convert to Catholicism after not being religious in any way when we met. I currently live in Sydney with my husband and my older brother, and attend St Patrick's Church in The Rocks right next door. I run my own English teaching business, work as a migration agent, and am involved in a lifelong project with a small team, to implement high quality English language programs in mainland China. I restrict myself to part time hours as much as possible, as my focus has now recentered on my music and creative writing. I hope to finish the recording of the Psalms I started and open a Catholic music channel focused on the PsalmsBeing involved with The Heart of Mary is a way for me to make sense of my own relationship with Our Lady and to put into practice my gratitude for the wisdom and knowledge that's been gifted to me.
Chanel Peri
I am a Charismatic Roman Catholic from Ontario, Canada. I got married last year in June and gave birth to our first child, a boy, in April this year. I've always prayed and followed our faith. There are times where I choose my own path rather than the one set out for me but by God's grace I find my way back. I believe in God not only because of my faith and religion but because I have seen His work in my life over and over again. I believe in prayer and miracles and that all is possible with the Lord. I'm on a mission to become who He created me to be, to spread the Good News and to try to live as the saints did. Pray for me as I pray for you.
Christina Williams
Hi! My is Christina Williams. I am 25 years old and from Maryland. When, I am not working full time, I love writing, having out with family and friends, enjoying a cup of tea, being silly, and making others laugh and grow closer to Jesus. Another fun fact about me is I am a triplet. Remember God loves you and you are beautiful!
Alycia Valentiny

Hello there! My name is Alycia Valentiny and I live in South Bend, IN with my husband and 3 young children. I work for the Church and have done so for 10 years. My husband also works for the Church and we consider ourselves domestic missionaries. I absolutely love doing ministry, especially women's ministry. I enjoy cooking, baking (and yes, even meal planning and grocery shopping!), all things related to organizing and office supplies (baskets, planners, stationery, oh my!), reading, and writing. I love Jesus and Mary and want to introduce others to them!


Jane Clow
Sue Miller
Hi Everyone I'm Sue, I am a Wife, Mother and Mother-in-law. I am a minister to Rachel's Vineyard and Parish based ACTS retreat. I really enjoy being the voice for our beautiful writer and hope I help to bring you closer to Jesus and his Mother everyday:)
Espe Martin
Hi, my name is Espe. I am blessed to be a wife and mother of three wonderful sons. I serve as Assistant Coordinator of Magnificat, a Ministry to Catholic Women, Our Lady Queen of Angels Chapter. I enjoy reading anything spiritual, especially testimonies. In the summer of 1997, I had a personal encounter with Jesus Christ that changed my life forever. My passions are art and sharing the love of God and Our Blessed Mother.

Maria Acosta
Amanda Gandolf
I am wife to my awesome husband and mother to two amazing young adults! Pro life/sidewalk counseling has been the focus of my apostolate. I have also begun a Divine Mercy Prayer Team ministry that prays the Chaplet at the bedside of the dying. I am involved in a prison dog training program where I train inmates to train dogs that we have rescued and subsequently adopt out. My therapy dog and I enjoy visits to a nursing home, a university at exam time and a local library as a kid's reading dog. I am eternally grateful to God for all the opportunities he has bestowed upon me and I seek to glorify him in all that I do including now at HOM.
Colleen Sullivan
Colleen is a fashion stylist working for a Los Angeles based fashion designer. She specializes in
wardrobing and closet consults with an emphasis in leading and serving women. Colleen previously
earned her Business Degree and worked her way up the ladder at her job in Corporate America. After
suffering burnout and looking for the call in her life, she took a leap of faith and left her job to discern
her next step. She felt called to work with women, and fashion is the conduit to help her achieve that
calling. She is so excited to be a part of the HOMWF team! In her spare time, Colleen is an avid reader,
swimmer, beach lover, and car enthusiast.
welldressedandmodest.wordpress.com
Lisa Tingle
Lisa Tingle was born and raised in northern California by musician parents and grandparents. She lived & worked in Los Angeles as a session vocalist for A & M Records. She then moved to Austin, Texas, and continued to record, as well as forming Black Pearl, a polished rock band. Black Pearl landed a record deal with Capitol Records, & continued singing for TV and radio commercials, films, and songwriters. Her songs were featured in many movies such as Sandra Bullock's "Miss Congeniality" and Robert Rodriguez's "Spy Kids 3". Tingle released 7 CD's under her own name, all to great reviews. Suddenly… Her career came to a screeching halt when she was rear ended by a drunk driver. She spent several years recovering physically, emotionally, and spiritually. It was during this time she had her one and only child, a boy named Pablo. Immediately following the difficult birth her left leg was paralyzed for over a year. During this time, an incredible bond was formed between mother and child… One that would forever change her life for the better, but make her truly look at herself and reevaluate what kind of example she was setting for Pablo. Tingle had been practicing Nichirin Buddhist for 5 years, but found the journey to be a lonely and solitary one. She crossed paths with an old soul named Chad. She experienced a connection with Chad, this man from Minnesota. Chad was a cradle Catholic who could not answer Lisa's never ending questions about Life's meaning… And so Chad suggested she call a local Catholic priest. Tingle experienced several long and heated discussions with Father Pat, an Irish priest. He suggested she attend RCIA classes where she might find the answers to her thousands of questions! It was here that Tingle realized that "God's church" is comprised of each and every soul in the community, and that the journey is not meant to be walked alone. She began to form deep, long-lasting relationships with members in her Catholics studies, and the community at Saint Catherine of Siena in Austin Texas welcomed her home. On Easter of 2018, Tingle was both baptized and confirmed as a Catholic! She is also engaged to marry Chad in November! Tingle is honing her life's true meaning... to allow the Holy Spirit to shine through her in every way.

Ally Hynes
Instagram & Writer
Hello! My name is Ally Hynes and I am the face behind Instagram! I also do some writing and some photography for Heart of Mary; I just can't get enough :) I stumbled upon HOM through a random internet search and I believe God wanted to save my soul! I was a social worker for seven years and have now gone back to school again for ministry, thanks to HOM ;) I live with my husband and our cat Jewell who is truly like my daughter ;) My most favorite place to be is Our Lady of Good Help Shrine in Champion, Wisconsin! I love Mama Mary, all fur-children, storms of any kind, and coffee! My favorite saint is St. Max Kolbe, but I have a trusty 12ish or so that I rely on ;)
Simone Zimmer
Simone loves to travel and she does a lot, some with her husband and some for work. In her travels she uses the mass times ap to find local churches and stops in for s visit. While visiting these churches she captures images of her faith, many of these are of our Blessed Mother. Heart of Mary provides a platform to share these images which, hopefully, bring peace and prayerful reflection to those who view them.



We want to extend a special thank you to all of our past contributors, your mark that you made here will never be forgotten:)
Heart of Mary Women's Fellowship is a service ministry. All who serve here bring their time and talent and graciously give them to us to share with you. The beauty is, we are all over the United States and abroad and yet God has created a small faith community within HOMWF online team. Let us know if you would like to join our little family of God:) at heartofmarywf@aol.com